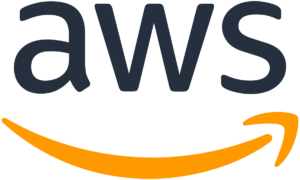 AWS
AWS is the most comprehensive and widely adapted cloud platform. Millions of customers trust AWS to power their infrastructure and applications. Organizations that every type and size using AWS to lower cost,become more agile and innovate faster. AWS provides on demand delivery of technology services via internet with pay as you go pricing. You can use this services to build and run virtually any type of application without upfront cost and ongoing commitments. You only pay for what you use.
AWS gives you more services and more features within those services with any other cloud provider this makes faster,easier and most cost effective to moving your existing applications to the cloud and build anything you can imagine. For infrastructure technologies like compute,storage and databases to emerging technologies like machine learning,AI,DATA LAKES and Analytics and IoT.
Building on AWS means you can choose the right tool for the job. Eg WAS offers the wide availability of databases that purpose build for different types of applications. With AWS you can leverage the latest technology to experiment and innovate more quickly.
AWS are continually exhilarating the phase of innovation to invent entirely new technologies we can use to transform our business. Like pioneering the serverless computing phase by the launch of AWS lambda which lets developer run their code without provisioning or managing servers. And AWS build Amazon sage maker a fully managed machine learning service that powers everyday developers and scientists that use machine learning without any previous experience.
AWS is constantly expanding their global network of AWS regions, So you can access AWS services to build and run applications anywhere on the world. Each of these regions have multiple availability zones that are physically separated from each other, and connected through low latency high through put and highly redundant networking this make it easy to design and develop applications that are scalable, fault tolerance and highly available.
AWS infrastructure is build to satisfy the security standards of the most risk sensitive organizations. You have so access to the AWS partner network which has thousands of system integrator who are specialized in AWS services and hundred and thousands of independent software vendors who adapted technology to work on AWS with the largest community of customers across every industry AWS has unmatched experience and operational expertise you can depend on for your most important applications and every imaginable use cases.
Some of the most used AWS services are…
1,EC2 Services.
2,RDS
3,VPC
4,Route 53
5,Load Balancer.