Remmina is a remote desktop client for POSIX-based computer operating systems. It supports the Remote Desktop Protocol, VNC, NX, XDMCP, SPICE and SSH protocols.
Open Remmina Remote Desktop Client then click on plus button, give a name, group name(this is not important, but if you give a group name then later you can find those with in a folder or a group this is useful)
Then change protocol to SSH
 then find tab called Basic and fill
Server : IP Address, User name & Password. now save and connect.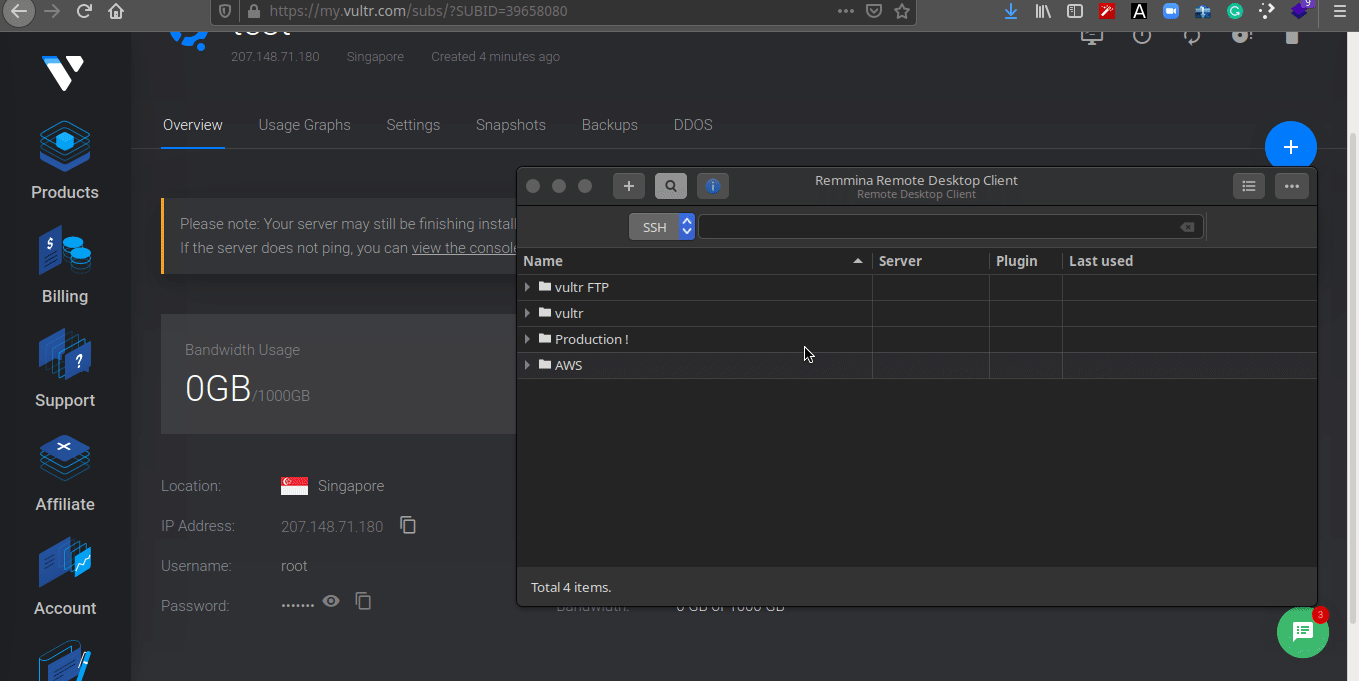 For Free $100 Credit for VPS use this link